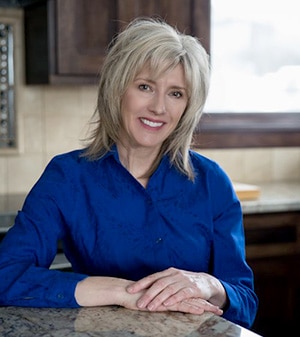 Amanda is uniquely trained as both analyst and nutritionist (RD). This skill set, combined with her food and culinary translation expertise has enabled her to develop a new lens through which we can interpret the relationship between food and health. Amanda has been involved in lecturing, teaching and thought innovation for consumers, health professionals, foodservice operations and corporations since 2003. Accompanying her cutting‐edge vision of uniting science and medicine with the kitchen, Amanda unveiled the concept of Culinary Genomics in 2015. This visionary union of genomic science with the culinary arts is building a new frontier for food, placing chefs and the kitchen and igniting a new food and health conversation for the world.
Her visionary work in Culinary Genomics, unveiled in 2015, has created a new frontier, uniting the fields of Genomic Medicine with the Culinary Arts. Through this work, Amanda is placing food, chefs and the kitchen at the epicenter of nourishment and healing and igniting a new nutrition conversation for the world. Amanda has taught extensively in the USA, Europe, South Africa and will include Australia in 2019. She is a frequent presenter at health, medical and food‐focused conferences, including the Worldwide Food Show, Institute for Food Technology, Translational Nutrigenomics, Institute for Functional Medicine, The Society for Neurogastronomy and is a speaker at Supply side West, 2018. She is a frequent guest on radio shows and podcasts in the UK, USA and Australia.
Currently, Amanda's work is being trialed on menu at a 5-hospital system in San Diego, California, with the goal of reshaping food and health knowledge for employees, visitors and most importantly, patients. Amanda is from Boulder Colorado, but currently is residing in Western Wisconsin next to the mightily Mississippi River.