End the Suffering: Effective Solutions for the Root Causes of Histamine Intolerance
Presented by Susan Allen-Evenson RDN, CCN, FMNS
Recorded – Wednesday, May 15th, 2019
Cost: $24
NLFN Emerald Members receive 10% off

NLFN Gold Members receive 50% off
NLFN Platinum members – FREE!
2 CPEs pre-approved for RDNs (others should consult their professional boards)
NOTE: To receive the individual topic webinar discount, you must have obtained a membership FIRST and be logged into your account.
Note: current webinars are only accessible for 2 months after purchase
Session Description:
Histamine intolerance manifests in up to 3% of the population (80% in middle-aged women), but how much is unidentified or unreported considering the rapidly increasing number of those who suffer?
Since histamine is involved in inflammatory and immune response as well as regulating physiological function in the gut and acting as a neurotransmitter, increased levels can cause a myriad of unwanted and often debilitating symptoms. To make matters worse, those with genomic expression affecting either direct histamine enzymes or related methylation function have more severe reactions. Patients struggle with the conventional recommendation of antihistamine medication with unwanted side-effects and restrictive histamine avoidance diets. They want more answers!
It is time clinicians gained more insight into root causes and biomarkers that direct more targeted intervention to provide maximum effectiveness in treatment. Toxic burden, medications, infections/gut health, stress and lifestyle choices, inflammation, genetic expression and nutritional status must all be considered. Solutions will encompass a broad spectrum of support that provide not only symptom relief, but that which addresses root cause as well.
Your webinar access information is located in the receipt email and your account dashboard.
Learning Objectives:
Discuss the role of histamine in the body and describe the effects of histamine intolerance vs Mast Cell activation.
Identify underlying root causes including enzyme defects, inhibitors, and competitors, along with lifestyle, and nutritional factors that lead to histamine intolerance.
Explore genomic implications direct to histamine or to related methylation function.
Utilize key biomarkers to help create targeted intervention and achieve homeostasis.
Discover the important role of diet and supplements to offer anti-inflammatory, immune support and natural antihistamine alternatives to mitigate the histamine response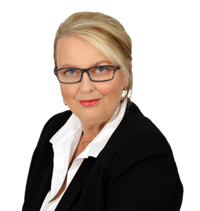 Susan Allen-Evenson, RDN, CCN, FMNS

Susan Allen-Evenson is a recognized expert in nutritional aspects of Functional Medicine.  With over 25 years of experience, she's consulted for notable Integrative Medicine Centers and the nutraceutical industry alike. Susan is the proud recipient of the 2018 Lifetime Achievement Award from Dietitians in Integrative and Functional Medicine (DIFM) for her work as a speaker, mentor, author and nutrition consultant.
Susan has held board appointments with The International and American Association of Clinical Nutritionists, the Academy of Nutrition and Dietetics' sub-specialty group: Dietitian's in Integrative and Functional Medicine (DIFM), and the Nutrition Board of the Institute for Functional Medicine (IFM).
Considered an authority, she has appeared on numerous radio and television programs, has been quoted extensively in the press, and is also a published author. She was Chief Nutritional Consultant for the Reader's Digest book; Food Cures: Breakthrough Nutritional Prescriptions for Everything from Colds to Cancer and she was a contributing author to the first college textbook of its kind, Integrating Therapeutic and Complementary Nutrition, CRC Press 2007. Most recently, Ms. Allen authored chapter in AAPI's Nutrition Guide to Optimal Health: Using Principles of Functional Medicine and Nutritional Genomics – Part 2
Having recognized the significant divide between traditional training and emerging trends in Functional Medicine, Ms. Allen-Evenson launched a successful national training initiative, Next Level Functional Nutrition, that for the past 6 years, has provided Dietitians and other healthcare providers a step into the 21st century where cutting edge of science, nutrition, and Functional Medicine meet.
Although her professional training program keeps her very busy, Susan continues to enjoy a thriving private practice specializing in Integrative and Functional Medical Nutrition Therapy, where she takes on her own clients in additional to consulting with healthcare professionals on their most challenging cases as well.