In this webinar you'll also hear from several practitioners who share their successes using IFMNT.
Recorded – Monday, October 15th

Cost:

$24.95



2 CPEs pre-approved for RDNs (others may submit to their credentialing boards)
Your webinar access information is located in the receipt email and your account dashboard.
Get Motivated – Get Excited – Get Going… Straight To Success!
Join us to find out more…
Want to stand out in the crowd? You can!
It's all about changing it up and yes, learning something new! Integrative and Functional Medical Nutrition Therapy (IFMNT) is the HOT new thing! So many are grabbing success they never dreamed they could have – and you can too!
How is IFMNT different and why should you care? Let's find out!
Deeper assessments utilizing deeper history, more lab work and even genomics mean getting to the root cause of your patient's health issues – where it really matters. This is a truly personalized approach! Use supplements responsibly in practice – there's so much more to it than most realize. No more one-size-fits all – You can make a profound difference like never-before by applying evidence-based comprehensive protocols matched to each patient, not just their diagnosis.
Whether it's a little or a lot, incorporating IFMNT into your practice can be a game changer!
In this webinar we'll talk about where to begin and what steps to take to get you to the career of your dreams! Already on the journey? Get in on some pearls that will motivate you straight to the top!
Enjoy the Fruits of Success with Functional Nutrition Therapy
Presented by: Susan Allen-Evenson, RDN, CCN, FMN
Emerald Members – 10% off individual webinars
Gold Members – 50% off individual webinars
Platinum Members – Free access to individual webinars (and 2017 archived webinars)
NOTE: To receive the individual topic webinar discount, you must have obtained a membership FIRST and be logged into your account.
Note: current webinars are only accessible for 2 months after purchase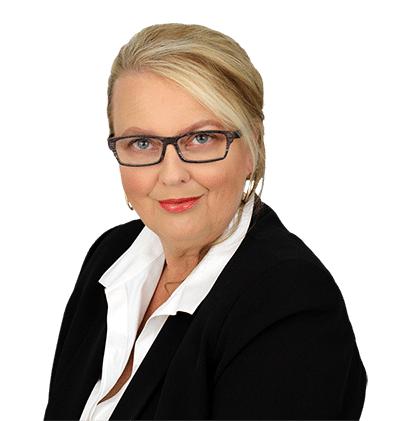 Susan Allen-Evenson, RDN, CCN – Highly recognized Functional Nutrition expert, Susan Allen-Evenson incorporates an overall focus on the Integrative and Functional Medicine approach in her work as a speaker, mentor, author and nutrition consultant. In addition to her own private practice, she was involved in one of the first nationally-based Integrative Medicine clinics and consulted for the development of a major hospital system's Integrative Medicine Center in Chicago, IL. Ms. Allen has held board appointments with The International and American Association of Clinical Nutritionists, the Academy of Nutrition and Dietetics' sub-specialty group: Dietitian's in Integrative and Functional Medicine (DIFM), and on the Nutrition Board of the Institute for Functional Medicine (IFM).
In her more than two decades of practice, Susan has recognized the growing divide between traditional dietetics training and the emerging trends in Integrative and Functional Medicine. With her passion for educating and understanding many clinicians are missing a key opportunity; she launched a unique first of its kind, international training initiative to provide advanced training in the nutritional aspects of this specialty. Considered an authority, she has appeared on numerous radio and television programs, has been quoted extensively in the press, and is also a published author. She was Chief Nutritional Consultant for the Reader's Digest book; Food Cures: Breakthrough Nutritional Prescriptions for Everything from Colds to Cancer and she was a contributing author to the first college textbook of its kind, Integrating Therapeutic and Complementary Nutrition, CRC Press 2007. Ms. Allen has also authored a chapter in AAPI's Nutrition Guide To Optimal Health: Using Principles of Functional Medicine and Nutritional Genomics – Part 2.
Although her professional training program keeps her very busy, Susan continues to enjoy a thriving private practice specializing in Integrative and Functional Medical Nutrition Therapy (IFMNT), where she consults with healthcare professionals on their most challenging cases as well.