Pre-recorded:Tuesday: March 26th 2019
BONUS Q & A Session Now Available! 
This webinar was so jam-packed with content, we barely had time for Q & A. Since I know how important Q & A is to fill in the gaps to best apply your learning, I've once again recorded a BONUS Q & A session to make sure all your questions were answered.
While we did get a chance to answer questions about Karen's product recommendations and liability insurance, there are many more question we still needed to cover – here's some topics we discuss in the 75 min Q and A…
Endocannabinoid balancing
CBD use in pregnancy and for children
Dosing specifics
Clarification on state specific legalities
Expansion on indications in health conditions
More on product evaluation
More on hemp seeds and food products
And much more!
It Gets Even Better!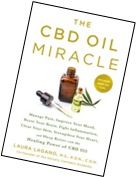 In the webinar, I mentioned the possibility of having another couple of experts included in the bonus session. I'm pleased to confirm that Laura Logana (Holistic Cannabis Academy) is an additional panelist as well!
Don't forget about Laura's special offer to our webinar participants – for a limited time, you'll save 35% on the HCA training program. If you really want to dive into this subject and become a true authority, this training is the way to go. Find out more HERE! And remember, Laura just released her new book: The CBD Miracle. Order your copy on Amazon.
Why you NEED this information!
Learn the insider CBD secrets. Become a sought-out practitioner among an elite group of CBD subject matter experts
CBD sales is one of the fastest growing industries – Expand your income with added service offerings
Provide expert guidance to your clients unsure how to use CBD safely
Learn how to educate clients even if you are in a state where CBD can't be sold.
Webinar Description:
Due to its ability to naturally support dozens of chronic health conditions, the demand for Cannabidiol (CBD) has skyrocketed and with the passing of the 2019 Farm Bill, hemp-CBD products have flooded the market. In fact, over the past 2 years hemp-CBD sales have doubled and Forbes projects that CBD will be a two-billion-dollar industry by 2020. Consumers are turning to the medical community for advice on sleep, anxiety, pain and other key areas.
There are no CBD cookie-cutter protocols. Each person requires different doses, different cannabinoids and terpenoids. Are you able to answer their questions and offer your clients appropriate guidance? This webinar will address myths and fact of CBD and guide you to give sound advice for appropriate use with your clients.
As a practitioner it is important you know which products are highest in quality and which are snake oil. This is not an easy terrain to navigate without a basic understanding of the types, and the advantages and disadvantages of each.  Learn how to integrate hemp-CBD into your practice and educate your clientele about purchasing quality products.
Because of different state and federal laws, the legality of CBD is also confusing. For this reason, many are deterred from using and gaining benefits of CBD.   It is imperative clinicians explore legality behind using and selling products. Are you missing an opportunity to expand your practice? Maybe it's time to add hemp-based CBD to your toolbox!
Never worry again about answering your clients CBD questions. This webinar will help you learn more about the challenges and opportunities using CBD in practice. If you're ready to join the wave of practitioners taking advantage of opportunity to expand their offerings and provide responsible guidance using hemp-CBD, this webinar is a must!
What you'll learn…
Differences between hemp and marijuana derived CBD
Non-medical uses of hemp
Endocannabinoid system
Cannabinoids & Terpenes
Extraction methods & quality issues
How to read a third-party CBD analysis like a pro
Common Uses, delivery methods & dosing
Side effects & drug interactions
Drug screening and legality in general
2 Pre-approved CPEs for Registered Dietitians. CPE certificate will be provided on the webinar and with subsequent recording access (others may be able to submit to their credentialing boards).
Learning Objectives:
After participating in this webinar, the learner will be able to:
Explain the role cannabinoids and terpenoids have in health.
Describe the best practices for evaluating hemp-based CBD products.
Summarize current legal issues concerning the sale of hemp CBD.
Identify drug interactions between hemp CBD products and pharmaceutical drugs.
Please fill in the form below for recording access.
 Thank you for registering!


WATCH YOUR EMAIL BOX, first we need to confirm your email address. To ensure you receive our emails in the future add nutriwellness@gmail.com to your contact list.


If you find you are not receiving our emails then please check additional email box folders such as promotions, trash, junk, spam and/or other folders.
Gmail users: Check your promotions tab for our email, if you find it there then drag the email to your inbox tab.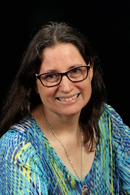 Karen Wright, MS, CNS, CDN
Karen started her career as a research analyst at ABC News. Her passion to help others began when she became extremely ill from the toxins released after the planes hit the World Trade Center on September 11th.  After healing herself, she earned a Master of Science degree in Human Nutrition and Functional Medicine.
Currently, Karen practices as a New York state licensed nutritionist (CDN), Certified Nutrition Specialist (CNS) and a certified transformational health coach. She is passionate about helping people transform their health using delicious foods, movement and by detoxifying their living environment.
As part of her Functional Nutrition approach, Karen uses hemp CBD in her practice. After being concerned about the quality of products on the market, she used her journalistic skills to do extensive research on the legality, quality products and dosing of CBD oils. Karen advices people daily whether CBD would be a good fit and the other alternative options to address their concerns.
Karen is a public speaker and the author of the book "Is It Mold?  A Holistic Approach to Managing a Commonly Overlooked Condition" and a contributing author to the book "Visionaries with Guts." She continues her professional studies with current training as a Master Herbalist and is also completing Next Level Functional Nutrition's comprehensive