Susan Allen Hosts: Dr. Yael Joffe, PhD RD FACN
Listen Now! Free Recording Access Expires June 21!
As a health practitioner, you have likely observed that certain of your clients gain weight easily and have great difficulty in losing weight, what we regard as weight loss resistance. The idea that weight is managed by balancing the equation of calories in and calories out has little bearing on the truth we see in practice.
This webinar explores the contribution of genetics, not only to the susceptibility of becoming overweight and obese but also in how individuals respond differently to different weight management interventions and exercise programs.
You will also have a chance to learn about the many different genetic factors that contribute to obesity such as sleep, behavior, appetite, and satiety, and exercise responsiveness. Understanding your client's susceptibility and responsiveness will enable you to develop personalized and successful weight management interventions.
All registrants receive limited-time access to the recording after the fact.
CPE Preapproved for RDNs
Cost: Free!
Learning Objectives:
Completing this webinar will allow participants to…
Explore the concept of heritability and learn how it applies to weight
Differentiate between monogenic and polygenic obesity
Identify and categorize the impact of genetics on an individual's weight
Recognize how polygenic risk scores can be applied in weight
Identify and differentiate between the many genetic factors that contribute to obesity and weight management.
About our Presenter: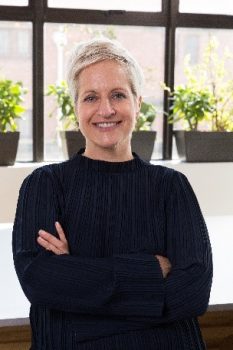 In her role as 3X4 co-founder and Chief Science Officer, Dr Yael Joffe brings over 20 years of experience in nutrigenomics, nutrition, genetics, sound research, clinical practice and scientific integrity to 3X4.
In the rapidly-evolving discipline of nutrigenomics, Yael is globally acknowledged as a leading expert in the field. She is a highly sought-after speaker, has co-authored two books, 'It's Not Just Your Genes' and 'Genes To Plate', and has been published in multiple peer-reviewed scientific journals.
Yael is at the forefront of nutrigenomic education and has helped develop and supervise nutrigenomics courses around the world, including her own Manuka courses, which have trained hundreds of healthcare practitioners globally. She is currently an Adjunct Professor, teaching Nutrigenomics at Rutgers University and MUIH.