CULINARY FOR IFMNT
FEATURING AMANDA ARCHIBALD, RDN
Create and integrate customized culinary solutions into your practice that translate your nutrition advice to each client's plate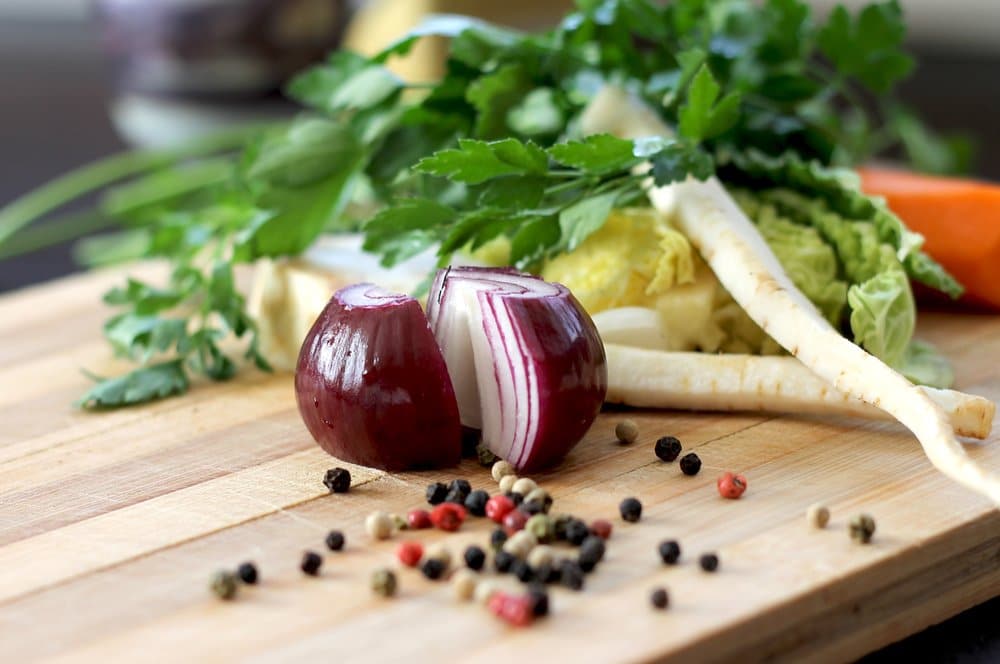 Most nutrition professionals are not chefs. While technique, flavor balance, excellence in execution and presentation dominate a chef's approach, nutrition professionals view food through a different lens. Our lens includes health goals, target nutrients, affordable ingredients and cooking knowledge. These considerations require an entirely different approach to recipe compilation, selection, menu planning and teaching.   Our culinary nutrition courses are offered in a Basic and Advanced format. Both courses are offered in partnership with Next Level Functional Nutrition.
The most advanced course in applied culinary nutrition
Choose from Culinary Nutrition Essentials (foundation course) or the Advanced Culinary Nutrition. Or both.  Offered in partnership with Next Level Functional Nutrition and Functional  Nutrition Expert Susan Allen, CCN, RDN. All sessions are offered live and are recorded
CULINARY NUTRITION ESSENTIALS
September 12 – October 10    Four Sessions
Learn how to build "grab and go" culinary frameworks, recipes, meal planning and counseling techniques into your practice, enabling your clients to quickly stand on their own "food feet." This course helps you leverage your time and energy through teaching strategy, free online nutrition and culinary resources, additional meal planning programs and by working with supporting professionals. Designed specifically for busy clinicians and educators seeking proven ways to translate nutrition expertise to each client's kitchen and plate.
Four Sessions (8 hours)
Build a series of customizable culinary-nutrition frameworks to organize your recipes and counseling strategies
Choose and adapt recipes to populate your culinary-nutrition frameworks
Leverage free online resources to organize and tag recipes for a variety of health issues
Use your personalized online resources to facilitate counseling and meal planning
Work with simple food and culinary strategies to help your clients stand on their own "food feet."
Includes
8 hours of detailed teaching with accompanying slides and handouts
Visual roadmap pack of teaching/counseling tools
Private Pinterest board
Portfolio of recipes reflecting principles presented during the course
Optional discounted subscription to Field to Plate's Nutrition Roadmap database for clinicians and nutrition experts (Field to Plate is now The Genomic Kitchen)
8 CPEs for RDNs
ADVANCED CULINARY NUTRITION
November 7 – January 16  Five sessions
Our advanced course focuses on the integration of strategic nutrients and ingredients in clinical practice. Learn how to apply the frameworks and principles taught in the basic course to common nutrition and health situations in clinical practice. This applied course bridges cutting edge nutrition science and the basics of nutrigenomics to recipes, meal planning, and counseling.  This is the most advanced culinary nutrition course you can take for clinical practice. Amanda combines her background in functional nutrition and culinary genomics, creating a visionary course for nutrition and health experts practicing at the leading edge
Five Sessions (10 hours)
10 hours of evidence-based nutrition science and applied culinary protocols
Detailed reviews of applications of current nutrition science to cell biology and biochemistry
Use of target nutrients and polyphenols to improve health outcomes
Culinary nutrition protocols to manage oxidative stress
Nutrition and culinary management for inflammation: four strategies
Applying culinary nutrition and nutrigenomic principles to detoxification protocols
Applied culinary nutrition for cardio-metabolic issues. Science, strategy and a new ingredient toolbox
The microbiome, implications of current nutrition science and culinary nutrition strategy
How to use culinary frameworks and counseling techniques to navigate food sensitivities
Includes
Detailed Nutrition Roadmaps for clinical practice and client education
Clinic to plate case study
Interactive live discussions with functional nutrition expert, Susan Allen, RD CCN
Extensive citations
This is the most advanced course in culinary nutrition you can take. Amanda's background in functional nutrition, coupled with cutting-edge genomic science creates a visionary course for nutrition experts who  stand at  the leading edge of nutrition
10 CPEs for RDNs
Frequently Asked Questions's
I am a chef /have taken a lot of culinary classes. What would this course teach me that I don't already know?
This course is not about being a chef. It is about generating customized food solutions that express your nutrition advice to your clients' plates. Most nutrition experts are not chefs, but they are required to understand food and be adept at pulling together very specific ingredients to meet the targeted health needs of their clients. Culinary for IFMNT is a course in strategic and flexible food and culinary planning for practitioners. The course digs deep into recipe concepts, meal plans and adaptations that support core functional nutrition principles. This differs significantly from culinary school training and recreational cooking classes that focus more on culinary technique. Many classically trained chefs have attended culinary-nutrition programming taught by Amanda Archibald. They all report that the materials and approaches presented differ significantly from their professional training and deeply support implementation of culinary strategies for clients and patients.
How does the Culinary IFMNT work in conjunction with the material presented in the IFMNT training?
The course is designed to dovetail with material presented in IFMNT II. 50% of the course focuses on tools and strategies for the practitioner. The remaining 50% focuses specifically on recipes, recipe adaptation and meal planning in the areas of inflammation, detoxification, G.I and cardio-metabolic.
Will I receive recipes and meal plans that I can use with our clients?
Yes, you will receive many recipes and meal planning tools that you can adapt and use.