NOTICE: This webinar is in the final two weeks of recording access.
Want longer access? Explore our Gold and Platinum memberships here.

Each year 10 million post-menopausal American women are diagnosed with osteoporosis. Half of all post-menopausal women have an osteoporosis-related bone fracture during their lives. With millions of baby-boomer women going through peri-menopausal or post-menopausal transition, those statistics are expected to increase significantly. To preempt this bone loss,  most are encouraged to consume a diet rich in micro-nutrients and exercise regularly. Dietary supplement recommendations, if given, focus primarily on Calcium and Vitamin D and some post-menopausal women are prescribed hormone replacement. 
Has this been enough? Considering 70% of the variability in bone mass in humans is associated with multiple genes across different biological systems, it's time that recommendations become more specific and better matched to each individual. 
This presentation highlights how genotype impacts risk for osteopenia/osteoporosis by identifying polygenic single nucleotide polymorphisms (SNPs) associated with reduced bone mass, detailing how nutrigenomic and culinary interventions can mitigate their effects, and how assessing specific biomarkers can lead to better health outcomes for this at-risk population. 
A case history will demonstrate the value-added using genomic SNP identification and bio-marker indices leading to personalized dietary, supplement, and lifestyle recommendations, including a detailed explanation of specific culinary considerations related to nutrigenomics, and include a road-map, translating nutrient intervention into actionable recipes and meal concepts.
In this webinar we will:
Describe the function of genes involved in bone formation/degradation and explain how gene SNPs associated with osteogenesis impact biochemical and metabolic pathways leading to a loss of bone mass.

Recognize how gene variants in bone formation and bone degradation, nutrient utilization, inflammation and exercise can alter bone mass and lead to osteopenia or osteoporosis.

Utilize genomic testing to recommend and bio-markers to evaluate the efficacy of personalized, evidenced-based nutrigenomic interventions in the prevention or treatment of osteopenia or osteoporosis

Build individualized culinary solutions using genomic information, nutrigenomics and relevant biochemistry

Describe culinary preparation considerations that may influence or impact gene expression
Co-presented by: Susan Allen-Evenson, RDN, CCN and Amanda Archibald, RDN
No Bones About It: Combining Nutrigenomics with Culinary Arts in Prevention and Treatment of Osteoporosis
Recorded: Tuesday, March 27th, 2018


Recording

 

access

 limited for general viewing until 

August 15th

, 2018 after which access will only be available to NLFN Gold and Platinum level members. Purchase your 

access

 today!

Cost: $34.00
2 CPEs for RDNs (others may inquire with their credentialing boards)
Emerald Members – 10% off individual webinars
Gold Members – 50% off individual webinars
Platinum Members – Free access to individual webinars (and 2017 archived webinars)
NOTE: To receive the individual topic webinar discount, you must have obtained a membership FIRST and be logged into your account.
Your webinar access information is located in the receipt email and your account dashboard.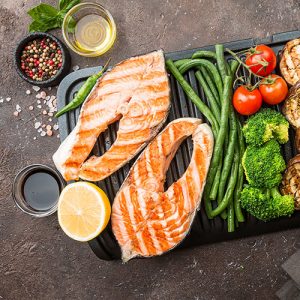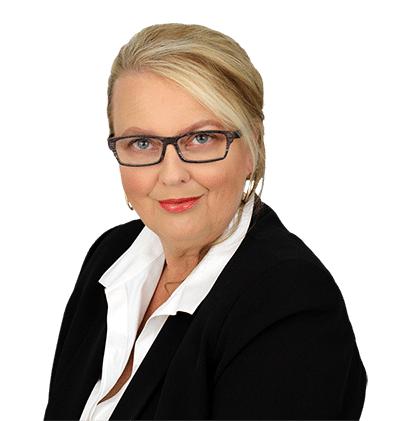 Susan Allen-Evenson, RDN, CCN – Highly recognized Functional Nutrition expert, Susan Allen-Evenson incorporates an overall focus on the Integrative and Functional Medicine approach in her work as a speaker, mentor, author and nutrition consultant. In addition to her own private practice, she was involved in one of the first nationally-based Integrative Medicine clinics and consulted for the development of a major hospital system's Integrative Medicine Center in Chicago, IL. Ms. Allen has held board appointments with The International and American Association of Clinical Nutritionists, the Academy of Nutrition and Dietetics' sub-specialty group: Dietitian's in Integrative and Functional Medicine (DIFM), and on the Nutrition Board of the Institute for Functional Medicine (IFM).
In her more than two decades of practice, Susan has recognized the growing divide between traditional dietetics training and the emerging trends in Integrative and Functional Medicine. With her passion for educating and understanding many clinicians are missing a key opportunity; she launched a unique first of its kind, international training initiative to provide advanced training in the nutritional aspects of this specialty. Considered an authority, she has appeared on numerous radio and television programs, has been quoted extensively in the press, and is also a published author. She was Chief Nutritional Consultant for the Reader's Digest book; Food Cures: Breakthrough Nutritional Prescriptions for Everything from Colds to Cancer and she was a contributing author to the first college textbook of its kind, Integrating Therapeutic and Complementary Nutrition, CRC Press 2007. Ms. Allen has also authored a chapter in AAPI's Nutrition Guide To Optimal Health: Using Principles of Functional Medicine and Nutritional Genomics – Part 2.
Although her professional training program keeps her very busy, Susan continues to enjoy a thriving private practice specializing in Integrative and Functional Medical Nutrition Therapy (IFMNT), where she consults with healthcare professionals on their most challenging cases as well.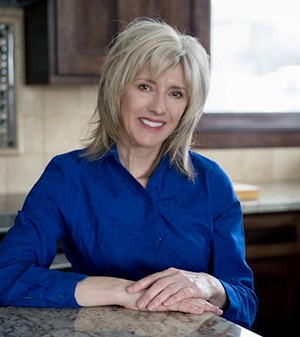 Amanda Archibald's unique training as an analyst and a nutritionist (RDN), combined with her culinary expertise, has enabled her to develop a new lens through which we can understand the food and health conversation. Amanda's trailblazing work is redefining the food, nutrition and cooking education footprint in ways that are understandable, meaningful and fundamentally achievable for all Americans. Her cutting-edge work in Culinary Genomics, unveiled in 2015 in South Africa (Translational Nutrigenomics) and at the Institute for Functional Medicine AIC (2015), has created a new frontier uniting the fields of Genomic Medicine with the Culinary Arts. Through this work, Amanda is placing food, clinicians and chefs and the kitchen at the epicenter of healing, igniting a new food and nutrition conversation for the world. Her work has been showcased in more than 30 states, over 100 U.S. cities, and in 7 countries.  Amanda is currently working with a global foodservice management company to build genomic principles onto the patient and retail menu for a Southern California hospital system.  In its preliminary phase, this work received a culinary award in 2016, for its innovation in healthcare. 
Amanda is the founder of The Genomic Kitchen, a system of choosing, preparing and understanding food based on culinary genomics, a term she coined to express this revolutionary merging of genomic science (nutrigenomics) and the culinary arts. Widely recognized for her trailblazing work as a culinary nutritionist and dietitian, Amanda has a longstanding commitment to redefining the food, nutrition and cooking education footprint in ways that make them understandable, meaningful and fundamentally achievable for all.