Although Small Intestinal Bacterial Overgrowth (SIBO) is a gastroenterology disorder, its impact on brain chemistry and hormone metabolism frequently results in insomnia, anxiety, depression and estrogen excess. It is well known that SIBO can disrupt the nervous system in the gut, but it also can be the driver behind mood disorders (anxiety, depression) and insomnia.
Additionally, the excessive metabolic stress SIBO creates often results in sex hormone metabolism issues that lead to acne, PMS and even PCOS.
This lecture will provide an overview of SIBO including clinical screening, diagnostics, interpretations and treatment options. Dr. Bush will introduce participants to SIBO's brain-gut-hormone connection through case studies.
Upon completion of this webinar, participants will be able to…
Define and describe SIBO

Discuss parameters of SIBO testing

Appreciate the extra-GI symptoms of SIBO

Use case studies to explore support of the Brain-Gut-Hormone connection of SIBO
Some of the feedback I received…
"I'll be listening to this one over and over – so much valuable information!"
"Wow! Another great webinar Susan…this one is going to turn my practice around!"
"This is a missing piece for sure – I can't wait to add SIBO testing to my practice!"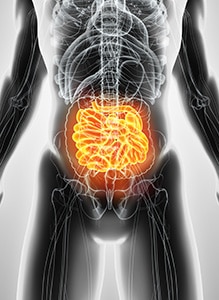 Susan Allen-Evenson Hosts – Bradley Bush, ND
SIBO and the Brain-Gut-Hormone Connection
Prerecorded: October 25th, 2017

RDNs earn 2 CPEs 

Cost: $24.00
Are you are NLFN member yet? If not go HERE and select your member benefits…
Get your membership subscription introductory special now (through the end of November) .
Emerald Members – 10% off individual webinars
Gold Members – 50% off individual webinars
Platinum Members – Free access to individual webinars (and 2017 archived webinars)
NOTE: To receive the individual topic webinar discount, you must have obtained a membership FIRST and be logged into your account.
Your Access Information is Listed on Your Receipt and Your Account Dashboard.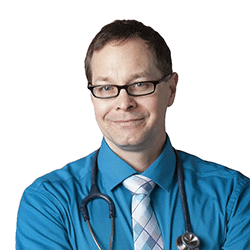 Bradley Bush, ND received his naturopathic doctor and has practiced since 2001. He is currently co-owner and Clinic Director of Natural Medicine of Stillwater in beautiful Stillwater, MN. Dr Bush founded the SIBO lab testing company called Neurovanna after serving for years in the lab industry as Medical Science Liaison Director and Director of NEI Nutrition and Clinical Affairs.  He has served on several scientific and professional association boards.
Dr Bush has lectured on various topics in Integrative Medicine all across the country and Canada. He is well published on a variety of topics ranging from hormonal to neurological to immune conditions.