Note: All Webinars are recorded. Recordings are only accessible for 2 months after purchase.
Want longer access? Explore our Gold and Platinum memberships here.
Often referred to as the second brain, the gut microbiome is responsible for more than just digestion. With a bidirectional communication system from the gut microbiome (enteric nervous system or ENS) directly to the brain (central nervous system or CNS), it is often hard to pinpoint which is in control. The exploration of the communication pathway between the two, can give insight into neural, immune, endocrine, and metabolic functions that are crucial for overall health. Analyzing the impact that stress, gut diversity and inflammation have on the ENS and CNS can provide insight into specific ways to optimize these pathways through nutritional and lifestyle modifications.
In this webinar we will:
Understand how to optimize digestive health through testing, supplementation, food and lifestyle modifications

Select the appropriate strains of bacteria to improve health outcomes

Explain the communication pathway between the gut and the brain
Hosted by: Susan Allen-Evenson, RDN, CCN
Presented by: Sarah Greenfield, RDN, CSSD
Navigating The Brain-Gut Superhighway
Date: Tuesday, July 17th, 2018, 7:45 PM EDT

Cost: $19.95
2 CPEs for RDNs (others may inquire with their credentialing boards)
Emerald Members – 10% off individual webinars
Gold Members – 50% off individual webinars
Platinum Members – Free access to individual webinars (and 2017 archived webinars)
NOTE: To receive the individual topic webinar discount, you must have obtained a membership FIRST and be logged into your account.
After you complete your live webinar event purchase, you will be automatically registered to attend the webinar. 
Please watch your email box for confirmation/instructions to access the live webinar event on the date specified.  A reminder email will also sent to you the day of the live webinar event.
If you find that you have not received the access email described above then please check your spam, junk and trash folders – In gmail check your social or promotions tabs. If you still cannot locate the email then please email us at support@nextlevelfunctionalnutrition.com and we will have our system resend the information to you and will directly email your unique access information as well.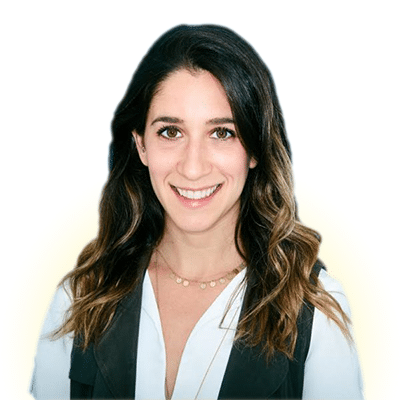 Sarah Greenfield: Sarah Greenfield is a Registered Dietitian practicing functional medicine and correcting underlying digestive health imbalances. She has served as the president of the Academy of Nutrition and Dietetics Los Angeles chapter, has developed commercial probiotics blends for targeted health outcomes and is an ambassador for Viome, a consumer friendly stool testing kit that analyzes the component of an individual's gut microbiome. She has been featured on NBC with Lester Holt and has shared the same stage as President Bill Clinton in for her work on a school program to change the health of students across the nation. She has her undergraduate degree in nutrition from the Pennsylvania State University, is a Registered Dietitian through the Commission for Dietetics Registration and is certified in functional medicine and sports nutrition. You can find her on Fearlessfig.com and she just completed her first TEDx talk focused on digestive health.