Objectives
We will take a critical look at the intestinal barrier function and its role in autoimmune pathogenesis. Key biomarkers as the related to autoimmunity will be reviewed such as:
Learn to evaluate Lipopolysaccharides (LPS and treatments around it): These endotoxins can cause potent simulation of the innate immune system leading to autoimmunity. Therapies such as berberines, certain strains of probiotics and immunoglobulins can all be used to support response.
Evaluate Zonulin as a gatekeeper of gut permeability is front and center in its role of autoimmunity. We will look at triggers of Zonulin such as a certain virome, microbiome and diet and evaluate the best strategies for improvement of function.  
Learn the importance of the assessment of Diamine Oxidase (DAO). Levels that are low will result in poor histamine degradation and can push a hyperactive T cell response, increasing autoimmunity. Many therapies can be used to increase the amount of DAO including Saccharomyces boulardii, minerals as cofactors, and omega 3 fatty acids. Other strategies to control an exaggerated histamine which contributes to autoimmunity response will also be reviewed. 
This talk will look at the interplay between hormones, immune augmentation with botanical therapies and other immune modulating therapies. 
Immune Tolerance: The Answer To Autoimmunity, LPS and Gut Permeability
2 Hour Webinar: Pre-Recorded July 20th, 2017 
Cost:

 $24 

 

Next Level Functional Nutrition students and alumni, please use your discount code and save $5  (code is case sensitive)
RDN earn 2 CPEs
Watch Your Email for Your Registration Information!
Cheryl Burdette, N.D.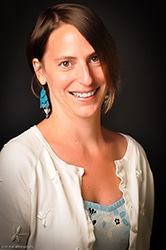 Cheryl Burdette, N.D. is the Director of Education and the Naturopathic Residency program at Progressive Medical. She has been in private practice since 2001. She directs an accredited Naturopathic residency program that is focused on Integrative Medicine and Nutritional Biochemistry. She is the founder and Educational Director of a functional laboratory, Dunwoody Labs, for which she designs clinical profiles and trains clinicians in their utilization. At Dunwoody labs, she is involved in nutritional trials and translational research. She is the Research and Outreach director for Xymogen, an Inc.500 supplement company, and serves on their BOA.
She also serves on an independent IRB giving feedback concerning various studies in integrated medicine. She lecturers internationally and nationally for groups such as IFM, A4M, MMI, and ACAM. She wrote and designed the curriculum for Advanced Medicine's Academy online certification program in Integrative Medicine.
She is called upon yearly to do grand rounds at all the major Naturopathic medical schools. She has taught Clinical and Nutritional Oncology at the University of Bridgeport and is part of the faculty at the University of Miami, the first allopathic school to require Integrative Medicine training for MDs. She is also adjunct faculty at George Washington University, the first PhD program in Integrative Medicine.