Toxin Awareness and Detoxification Support

Professional Training MasterClass – Now 52 CPEs!

*** Sorry, registration for this course has ended.
If you want to be notified when we open another course, please request to be on our waitlist HERE! ***
Do your clients experience headaches, fatigue, brain fog, sensitivity to strong odors and perfumes?
Do they feel the negative effects of even small amounts of caffeine or alcohol, or are they sensitive to even low doses of medications?
Do they have difficulty losing weight?
These could all represent issues related to toxic burden and less than optimal detoxification. Our traditional training implies we should be able to detoxify all on our own; that our body needs no help with this process but, is that really true for all? More importantly, are you prepared with the deep knowledge you need to most responsibly and effectively provide the comprehensive support your clients need?
Let's face it – We live in a toxic world!
Lancet Neurology reports a doubling of neurotoxic chemicals in the last 7 years! The CDC reports that over 40,000 chemicals are currently used in commerce in the US and an estimated 1,000 or more are made each year. What's more, they admit that complete toxicological screening data is available for only a fraction of these chemicals!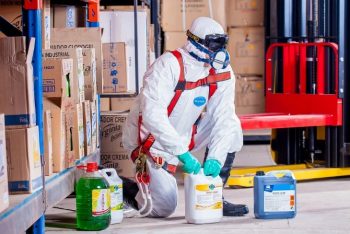 In this course we'll provide deep coverage of toxicity sources and assaults, identify avoidance measures, and dive into the step-by-step of detoxification physiology – the metabolic process of clearing, neutralizing or transforming toxins and then excreting them from the body.
Toxin Awareness is Crucial!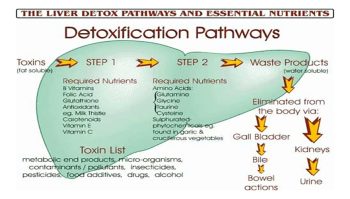 When oxidation is high, the body's toxic burden increases. We'll learn that a person's toxic burden is not just about exposure to, but how well an individual's detoxification system works, which contributes to inflammation and chronic disease. The degree to how well someone can detoxify is often linked to genetic vulnerability – an area we need to explore more fully.
Are you up to speed?
Know Your Detoxification Physiology:
To be sure, detoxification is not a process that can be underestimated, and is something our clients oftentimes need more support for!
We'll explore assessment methodology to help you better determine your patient's toxic burden, oxidative state and detoxification heartiness.
Lastly, we'll explore in detail the vital balance of optimal nutrition that is required for the detoxification process to work most efficiently. Evidence-based therapeutic interventions will be addressed with regards to detoxification regimens including diet, supplementation, and even mind-body therapies.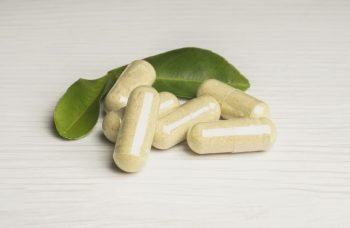 Intervention and Detox Support – How to do this Right!
Upon completing this module, participants will be able to:
Praise For Our Course
The extensive toxin awareness information will help to more thoroughly identify a patient's toxic burden. I think Detox Physiology was my favorite part though! The depth and breadth of the content fostered my appreciation of the profound impact the right balance of nutrients can have on cellular function and health. So glad you added Genomics; I think it goes hand in hand and is vital to understanding detoxification. There is so much in a dietitian/nutritionist's wheelhouse on a very deep level!
Overall, detoxification will be a foundational aspect of my practice. I believe understanding and applying this information will aid patients healing and help transform their lives. The course has bolstered my confidence and I believe will foster more rewarding and profitable work.
Thank you for putting your heart and soul into all you do-it shows!
The toxic awareness training was very extensive and helped me understand the in-depth concepts of detoxification.
Physiology of detox is the most important aspect of detoxification that I believe needs deeper understanding to connect all the dots together. The genomic connection is equally valuable in making an appropriate plan for the patient.
Since learning what I have in this course, I have implemented a few things in my personal life as well as with my patients. The most specific takeaway for me was the better understanding of detoxifying foods, supplements and natural therapies discussed during the training.
I feel more confident in helping myself and my patients to incorporate the detailed concepts in this detoxification module. I will continue to review the material as needed to help my patients better in their specific health issues.
I thought the detox section was fascinating, especially what was covered on the dangers from cell phone/electronics, water safety and appropriate cookware. I am now more aware of the potential of toxins and how I can reduce them.
I've learned that toxicity and the ability to detox efficiently is a cornerstone for assessment and potential treatment of many diseases we encounter.
More than ever, I recognize the Importance of an individual approach to detoxification and that I can assess and tailor intervention for each client. You've given me so much to expand my clinical toolbox.
I found this training very informative and greatly appreciated the time you spent on this very important topic.
I found learning the (detox) pathways most valuable so we, as practitioners, could see how insufficiencies related to diet, lifestyle or Genomic SNPs could impede this perfect process. I REALLY came away with an appreciation for antioxidants!!
The class really took a deep dive into detox physiology. I believe that having genomic training helped bring the connection home for me.
My biggest take away is learning to evaluate/assess – to be sure you are actually helping the body to release/eliminate toxins safely and remember to always DO NO HARM! Test, test, test!!
Overall: This will be my "ace" in the hole so to speak. By taking this in-depth training, I know I have the skills to probe deeper into a client's profile, so I may help them unearth the clues to their health dilemmas so we can properly tease them out through specific testing and then set them up with an equally specific detoxification protocol, including building them back up nutritionally and full-on gut support!
I consider everything in this course crucial to know! The physiology section was above and beyond. Understanding this now as I do will truly help me choose the most targeted interventions for my clients. This goes deep and you feel overwhelmed at times but know it will all come together and make so much sense by the end. Keep it going Susan!
This detox training is a very comprehensive deep dive that will help you not only understand how to identify the need to detox but why problems are occurring and how to help the patient detox properly. Understanding the physiology of detox is crucial to helping patients. Knowing where there could be problems and what to do to intervene is the key. The intervention section is great because this is where it all comes together, and we get to understand how to help patients detox depending on what is going on.
Susan Allen-Evenson, RDN, CCN, FMNS
Your Main Course Presenter: Susan Allen-Evenson RDN, CCN, FMNS
Founder/Director of Next Level Functional Nutrition Professional Training

As a recognized Functional Nutrition expert, Susan Allen-Evenson provides a unique and very successful approach to personalized health and wellness as she incorporates an overall focus on the mind-body-spirit connection in her work as a speaker, mentor, author and nutrition consultant. Susan earned her nutrition degree in Medical Dietetics from the University of Illinois and became a Registered Dietitian (RD) in 1991. She subsequently completed post-graduate level training to become a Certified Clinical Nutritionist (CCN), which designates her specialty in the nutritional aspects of Functional Medicine.
Ms. Allen-Evenson has worked in many settings in addition to her own private practice. She was involved in one of the first free-standing nationally-based Integrative Medicine clinics, American Whole Health. She also consulted for the startup of The Center for Integrative Medicine affiliated with prestigious Northwestern Memorial Hospital in Chicago.
Ms. Allen-Evenson has held board appointments with The International and American Association of Clinical Nutritionists, the Academy of Nutrition and Dietetics' sub-specialty group: Dietitians in Integrative and Functional Medicine (DIFM), on the Nutrition Board of the Institute for Functional Medicine (IFM) and on the Scientific Advisory Board of Integrative Therapeutics, Inc., one of the largest natural medicine manufacturers in the United States
With her passion for educating, Ms. Allen-Evenson lectures nationwide and has been a consultant to the nutraceutical industry. In her almost three decades of practice, Susan has recognized the growing divide between traditional dietetics training and the emerging trends in Integrative and Functional Medicine. Understanding many health care providers, especially dietitians, are missing a key opportunity, she launched a unique national mentoring initiative, Next Level Functional Nutrition, to provide training to registered dietitians and other healthcare professionals wanting to learn this specialty.
Considered an authority, she has appeared on numerous radio and television programs, has been quoted extensively in the press, and is also a published author. She was Chief Nutritional Consultant for the Reader's Digest book; Food Cures: Breakthrough Nutritional Prescriptions for Everything from Colds to Cancer and she was a contributing author to the first college textbook of its kind, Integrating Therapeutic and Complementary Nutrition, CRC Press 2007. Ms. Allen-Evenson has also authored a chapter in AAPI's Nutrition Guide To Optimal Health: Using Principles of Functional Medicine and Nutritional Genomics.
MasterClass Guest Presenters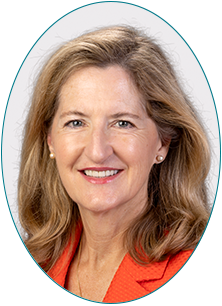 Elizabeth (Liz) Rose MMSc, RDN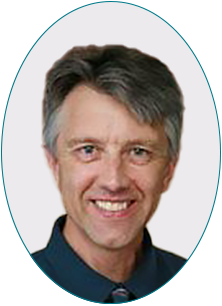 Dale White LAc, M.S., D.N.B.A.O.