Fill in the Gaps in Your Education,
Build More Confidence, and Gain a Competitive Edge…
Up-Level Your Career with Functional Nutrition!
Integrative and Functional Medical Nutrition Therapy (IFMNT)
Professional Online Training Intensive
The most in-depth Functional Nutrition
certification program there is today!
— Now over 350 hours! —

We've only just begun…
Enroll now and easily catch up!
Learn the Science and Practice of Personalized Nutrition
Get Breakthrough Results Even with Complex Cases!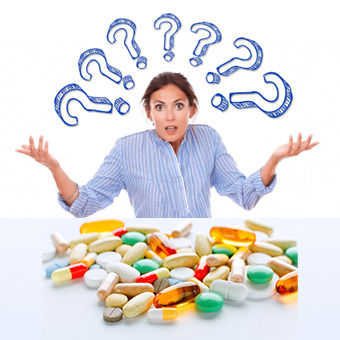 If you can relate, then it's time for a career upgrade! 

Personalized Nutrition is The Future!
It's official – new research shows personalized nutrition is a field with great potential to address chronic disease and optimize human health and performance.
Gone are the days of a diet for a diagnosis. Today, it's all about personalizing recommendations to each individual client.
Through the Functional Nutrition lens, differences in biochemical makeup, genetics, metabolism, and even one's microbiome dictate health and vulnerability to disease. Everyone has their own response to diet, supplements, stress, and toxic exposures. Clinicians must be adequately trained in assessment and application in all these areas to most effectively and responsibly apply IFMNT in practice.
Functional Nutrition is a
"Systems Biology" Approach

It goes well under the diagnosis to the underlying causes; that's where nutrition has a strong presence and important role in correcting imbalance to ultimately lead to optimal health.
IFMNT Can Be Applied in All these Conditions…
Whether you're a seasoned practitioner with decades of experience…
…or a recently graduated student…
and whether you work in a clinical setting or have your own private practice…
You can catapult your career by incorporating my online IFMNT training at the deepest level!
Our Comprehensive Training Includes:
Have you already had some Functional Nutrition training but feel like there's more to learn? There probably is and you'll get it here!
12 Modules Packed with Content!
Go ahead, shop around…
You won't find deeper coverage of topics anywhere else! 
***Flip each picture below to see the module description***
And Covered All Throughout
Learn how to match therapeutic diets to your client's unique biochemistry…
Flexibility is Key and We've Got it for You!
There are two training tracks (you get to choose)
• Full certificate of training – now over 350 hours, or…

• Individual topic modules – take the one you want or take them all!
And, after taking the first module, you'll still have the option to upgrade to the full training bundle with added bonuses!
Each module offers a flexible schedule: day and evening class times vary by module to ensure you obtain as much live and engaging webinar training as possible.
You'll Get All You Need to Become a Functional Nutrition Expert!
More tools in your toolbox and the skills it takes to impact your patients' health more than ever before
Expanded opportunity for practice with higher income potential that often comes with it
A deeper understanding of the root–cause system's biology approach
When you know the science and application of Integrative and Functional Medical Nutrition Therapy (IFMNT) and have the tools and resources to help your clients get better results, you get a reputation as a go-to authority in your specific niche. 
Streamline your practice and improve patient compliance using targeted questionnaires, symptom lists, diet summaries, guides & client handouts, all included in our comprehensive training!
The knowledge and tools Susan has compiled for this training stem from her 30 years of real-life clients, research, and clinical success
The Information is Tried, Tested…and Very Functional!
Module Objectives, takeaways, and self-study quizzes, all to help solidify your learning and give your confidence for the final exam
Practice-ready toolkit to organize your patient assessment and progress to help improve clinical outcomes.
Coaching Support:

Group coaching sessions (bring your practice questions, you case challenges, etc)
Private course Facebook networking forum
Email reminders and support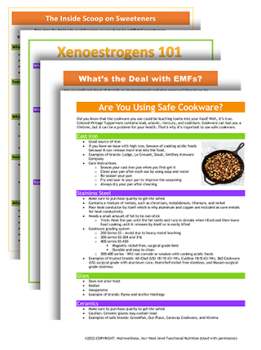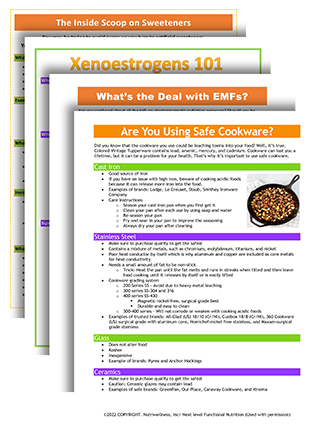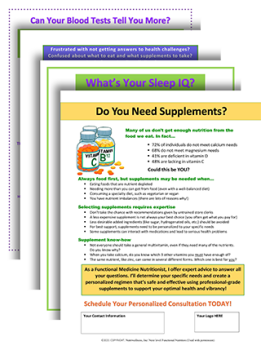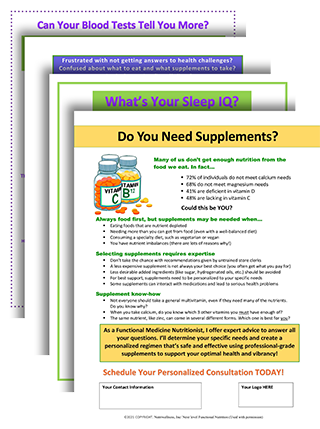 Become an NLFN Member and get even more support from a knowledgeable community of IFMNT Practitioners,
including hundreds of your professional colleagues.
See What Others Are Saying

Alicia Galvin Smith, MED, RD, LD, CLT
"I was losing sight of the reason I became a dietitian in the first place. IFMNT training has revitalized my reason for going into nutrition: to use food and nutrients to prevent and ameliorate disease. And it works! Not only that, but Facebook is awesome – having the extra support to ask questions and bounce around ideas is fantastic!"

Ayla Barmmer, MS, RDN, LDN
"The IFMNT course has been career-changing for me. This training is so critical for any RD. I think that we are doing the public a disservice by not practicing in this way. I would encourage any RD to jump in to this course with your eyes wide open because you are going to be thoroughly trained in the field of functional nutrition and empowered to take your practice to the next level!"

Kim McConnell, MS, RDN, LDN, CLT
"This program has taken my knowledge base to a whole new level and has allowed me to add valuable new skills and tools to my practice. It has also opened up my eyes to the many areas that were missing using conventional medical nutrition therapy alone. It has recharged my batteries, renewed my spirit and given me new hope in helping patients, my family and myself regarding health and nutrition."
E-learning at its best!
Most sessions are live interactive webinars
Recordings are provided as a courtesy for review after live sessions.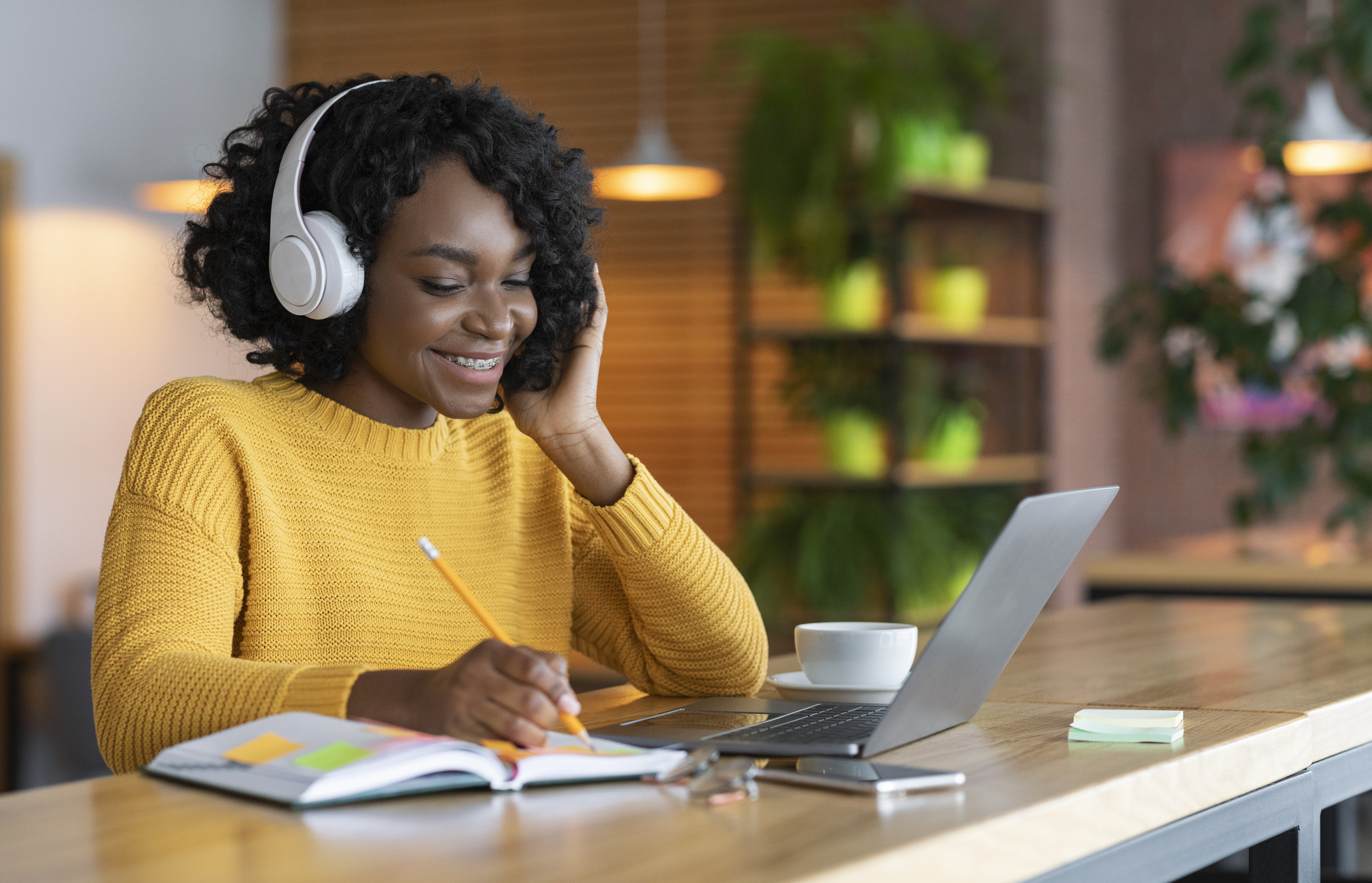 The way to grow your business or specialist practice is NOT by working more hours! It is NOT about working with more clients… It IS possible to grow your business AND get more time, more money and more freedom, IF you know how…
No need to reinvent the wheel – the hard work has already been done for you! It has taken Susan Allen the last 30 years: practicing clinically, reading hundreds of books and research papers, studying science and biochemistry, listening to medical doctors and researchers lecture, and creating the client tools to give Susan an amazing level of success in practice…all this to help you fast track to your own success!
Eager to share their wisdom with you, Susan's carefully chosen industry expert guest instructors provide exclusive access to their strategies, trainings, and how-to's just for YOU!
Susan remains the main educator for this training for program consistency and cohesiveness.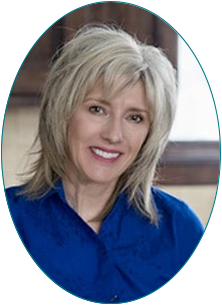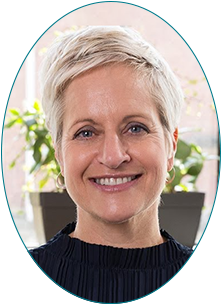 Dr. Yael Joffe, RD, PhD, FACN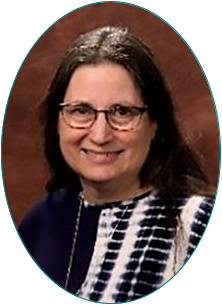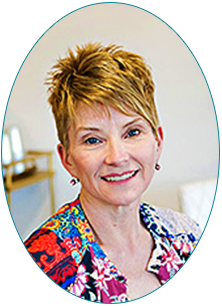 Lee Anne Walsh, RDN, CLT, CGP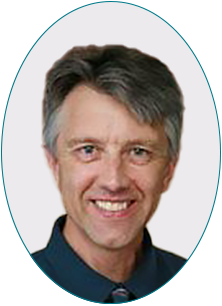 Dale White LAc, M.S., D.N.B.A.O.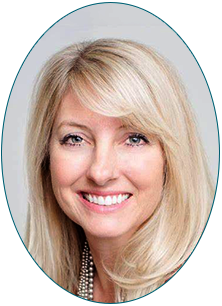 Margo Gasta, DCN, MS, RD, CCH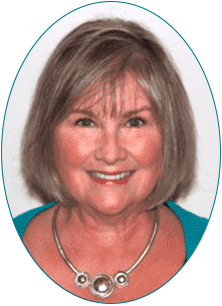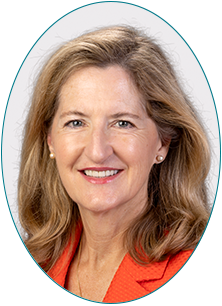 Elizabeth (Liz) Rose MMSc, RDN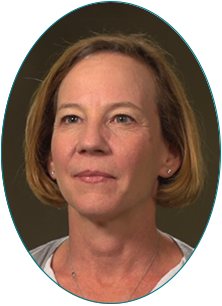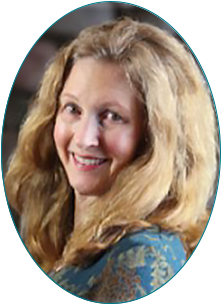 Coco Newton, MPH, RD, CNS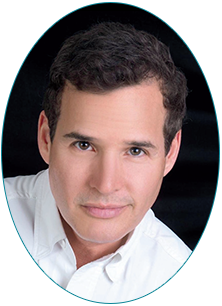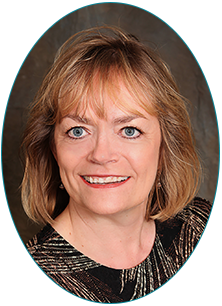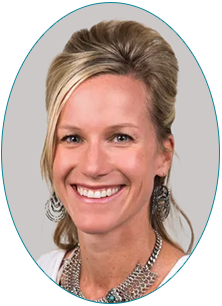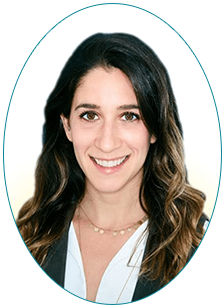 Sarah Greenfield, RDN, CSSD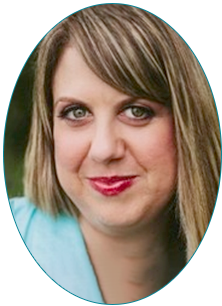 Amy Schleper, MS, RDN, LD, CDE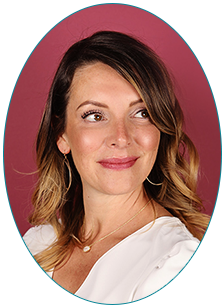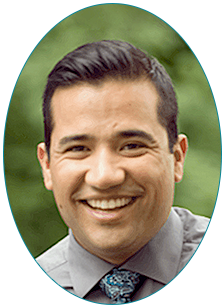 Doctors need confidence in the nutrition practitioners they hire or recommend for their clients. They must know that your nutrition recommendations are based in science and clinical efficacy!
There are too few practitioners who truly understand this depth of personalized nutrition guidance that it takes to get lasting results, especially in more complex cases.
Are you ready to invest in what it takes to be that much-needed expert?
One thing I know after practicing in this specialty niche for over 30 years – Functional Medicine Physicians today seek sharp nutrition professionals that know how to customize diet and nutritional support recommendations that provide maximum effectiveness for their patients. They didn't' have much (or any) nutrition in their schooling and they don't have the time to learn it now – but they do know what the nutrition component should be at the root-cause level and they want nothing less than those most highly trained.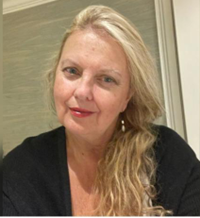 See What Others Are Saying

"With Next Level Functional Nutrition and Susan's experience and knowledge, I have learned without having to leave my home and with the support of other nutritionists whom also serve as mentors…even as they are learning, too."

"WOW! I've been a dietitian for 5 years, a chemical engineer for 33 years, and an avid gardener for most of my 55 years. It has been puzzling how to integrate my passion for growing food with my recent passion for IFMNT. This just rocks!

Paulette Weber RD, LD/N, CLT
My assessment skills have improved tremendously. The functional lab analysis has truly amazed me – this skill alone can transform an RD's practice! I appreciate that the sessions are recorded. To me the biggest benefit is access to the Facebook group and Susan who has been available to answer questions about individual cases."
Next Level Functional Nutrition training is an advanced, "graduate" level training for professionals with existing professional healthcare qualification that make diet and nutrition recommendations in their business or healthcare practice
IFMNT Certificate of Training
Full-Course Bundle
Become a Functional Medicine Nutrition Specialist Today!
Newly Updated and Expanded Online Training
Now Over 350 CPE Hours! 
Why Choose the Bundle?
For these 10 BONUSES of course!
Package Valued at $6000!
1) FREE 2-month access to the IFMNT Introductory Tour Series ($297 regular price)
Note: those who have already taken the Intro course may ask for a coupon code to receive a credit for what you paid as a discount on this bundle registration
2) FREE Renewal of your 1-year NLFN Membership (platinum level regardless of what your level is now) ($197 value) 
Membership includes access to exclusive member partner exclusive offers saving you even more!
3) FREE 6-session Grand Rounds interactive case review series – required for certification ($497 value)
4) FREE 3-hours of private mentoring case review package with Susan Allen-Evenson ($749 value)
5) FREE 12-month access to IFMNT Culinary Essentials series with Amanda Archibald RD – required for certification ($227 value)
6) FREE Comprehensive 14-page Immune Support Clinician's Guide ($39.95 Value)
7) FREE IFMNT Business Strategies for Success mini-series ($499 Value)
8) FREE Several bonus non-CPE training recordings ($897 value)
9) FREE A generous 36 monthly group coaching sessions ($2597 value)
10) PLUS Bundle registrants receive access to all modules and bonuses for a full 4 years! Individual module registrants have 4-6 mo access only.
Add it up….
12 Modules registered for individually: $12,597
6-session Grand Rounds Series (required for certification): $497
4-session Culinary Essentials series (required for certification): $227
You're already at $13,321, and a lot more for all the valuable extras listed above! Why not save a bundle and get it all?
Full Course Bundle Special – Final Days!
12 Modules regularly priced at $12,597
Plus 10 bonuses worth $6,000
(That's a total value of $18,597)
We keep our classes smaller on purpose – so you get more attention and our training can be more personalized to its participants. Do not wait – registration closes Feb 8th! 
REGISTER NOW!
Choose From Our Three Budget-Friendly Payment Options:
UPGRADE and SAVE!
Payment plan finance fees are built into the payments above; equally distributed through monthly payments. If within 30 days of registering, you choose to upgrade to the Pay-in Full Course Bundle Special, you'll receive the special price available at the time of your registration and we'll credit you for your first payment in full! You'll also still get all 10 amazing bonuses listed above, and the pay-in-full special book bonus!
Upgrade anytime after 30 days and you'll get credit for payments already made (less the finance fees already paid). You will save any future finance fees and you'll still get all 10 bundle bonuses (Sorry, not the pay-in full book bonus)
Email us with your upgrade request within 30 days to get your upgrade!
Note: Due to the incredible value of this bundle special, the NLFN Member discount does not apply.
Frequently Asked Questions
–
Pay-in-Full Bonus
Receive a complimentary digital copy (searchable) of Integrative and Functional Medical Nutrition Therapy: Principles and Practices
(Compliments of Diana Noland, Editor)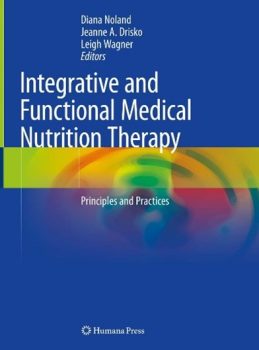 ($170 Value)